Ronald Reagan is preparing for its annual Spring Carnival!
Did you know the average teacher spends $500 - $1,500 per year, out of their own pockets on our children?
Spring Carnival
Friday - March 10th 5:00 to 7:30
The Spring Carnival is fun for the entire family and kids of all ages!
Fun Games, Bounce House, Cupcake Walk, Food!
The Silent Auction funds the individual grade levels for necessities and enhancements needed in the classroom not provided by the district.
Each of the grade levels is responsible for putting together a basket(s) to auction. Please help by donating something for your class! Links for sign-up will be posted as they become available on our website.
Each class needs parents to help collect and creatively organize their baskets.
We would love to have your help!
Auction Themes Per Grade Level
Click the link to see their Signup Genius for participation.
Kindergarten: Summer Sun
1st Grade: Get Cooking
2nd Grade: Tailgating
3rd Grade:  Family Game Night
4th Grade: Gardening in Idaho
5th Grade: Date Night
Ronald Reagan's Spring Carnival is one of the highlights of the year.
Fun for the entire family.
There are games to play, a bounce house, silent auction, food and mostly FUN!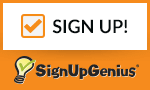 We need your help making it happen! Here is a SignUp Genius for set up, clean up, and running the games.
The money raised from Carnival goes to fund expenses not funded by the district. Money raised from the baskets goes back to the individual grade levels.
Sign up for our Newsletter
Reagan Elementary PTA
We meet the 2nd Tuesday of the month from 4:00-5:00pm at the school.

Free childcare provided by our